Oil Mist Machine-H Series(JW-3000-H)
JW-3000-H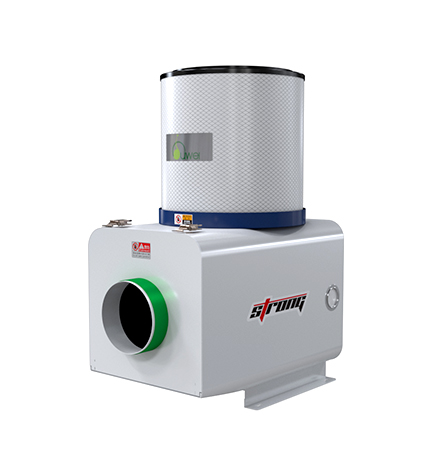 Oil mist machine collection and purification efficiency reach over 99.9%.
High efficiency, Low noise and vibration.
Stainless net designed according to 3D hitting principle that provides optimal oil mist interception effect.
The turbo wheel features extra powerful centrifugal force wind suction force, achieving exceptional oil throw-away performance.
Oil mist machine collected oil mist does not need to be further filtered and can be reused directly.
Equipped with a filter screen life gauge that enables the operator to replace the filter screen at the correct moment.
Oil mist machine can solve the problem of air pollution in factories and is the best choice for air purification and filtration!

| Item | Unit | Specification |
| --- | --- | --- |
| HP | HP | 1.5HP 1.12KW |
| Air flow | m3/min | 35 |
| Air intake diameter | m/m | 200 |
| Voltage | V | 220/380 |
| Electric cuttent | A | 4.1/2.3 |
| Cycle | HZ | 50/60 |
| Speed | R.P.M | 2850/3500 |
| Noise | db | 75 |
| Weight | kg | 57 |
| Length | mm | 755 |
| Width | mm | 430 |
| Height | mm | 610 |

| Item | Size |
| --- | --- |
| Length | 755 |
| Width | 430 |
| Height | 610 |


| Item | Unit | Specification |
| --- | --- | --- |
| HP | HP | 1.5HP 1.12KW |
| Air flow | m3/min | 35 |
| Air intake diameter | m/m | 200 |
| Voltage | V | 220/380 |
| Electric cuttent | A | 4.1/2.3 |
| Cycle | HZ | 50/60 |
| Speed | R.P.M | 2850/3500 |
| Noise | db | 75 |
| Weight | kg | 57 |
| Length | mm | 755 |
| Width | mm | 430 |
| Height | mm | 610 |